Argentina with a touch of Spanish and a dash of Tango
Mahek with Mafalda the nation's most loved 6 year old comic strip character
Argentina is a sensational contrast of stunning sights, natural beauties and ambience! Mahek's trip included interesting travels by bus; at times a one way bus trip was 24 hours long. Not to mention travel by air as well.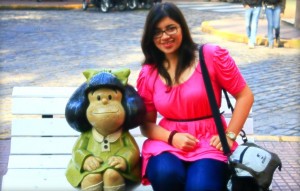 Knowing Spanish did help in making her trip a lot more personal and interactive. Here is her firsthand experience.
Fall in love at the Iguazu Falls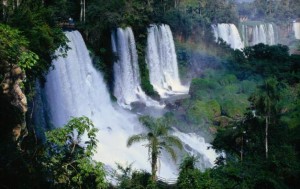 In the north-east of Argentina, there are the mighty Iguazu Falls. The feel is tropical, so dress for comfort. The panoramic view of the Falls at the end of the day is worth everything you can ever imagine. You can see Brazil right on the other side of the Falls. You might be tempted to cross over and explore another country.
Care for some local produce like Dulce de leche& more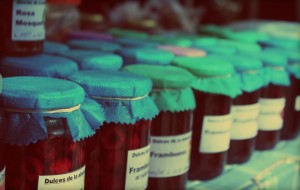 Buenos Aires, the capital city is full of life. Haute couture is what you will find. Great food to tickle your taste buds. If you have a sweet tooth, this is paradise. Argentinians have a HUGE sweet tooth. If you are a meat lover, Buenos Aires would definitely be heaven as it boasts of fine quality beef steaks at exceptional prices. Being a dancer, I got the chance to truly immerse myself in Tango.
Bariloche, El Calafate and Ushuaia are truly the gems of the Patagonia region .Expect a complete change in weather over here.
You will find lakes, mountains, mammoth size glaciers and of course the 'end of the world' Ushuaia. Freezing takes a whole new meaning at Ushuaia.
Bariloche – Mahek's first Kayak on Lake Gutiérrez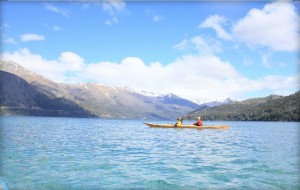 I enjoyed sporting some winter fashion which is quite rare and unusual in a city like Mumbai. Besides, it was in the Patagonia region that I got the opportunity to explore a wide range of adventure activities that the region had to offer. From my first ever kayaking experience at Bariloche in the turquoise blue waters, to the viewing of the majestic Perito Moreno glacier, which is said to be the size of the city of Buenos Aires and my first encounter with Penguins and Sea Lions,Patagonia truly offered a variety of experiences, simply incredible.
Whale of a time at Puerto Madryn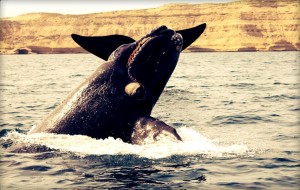 The only flipside was missing back to back flights after the effects of a volcano eruption-Volcano Puyehue which erupted a few months before my trip compelled me to reschedule my flights from Patagonia. I took this adventure in my stride. And my trip finally came full circle with a visit to Puerto Madryn in the east where I experienced an excellent Whale Watching tour.
On the downside volcanic ash kept disrupting the flight schedules in Puerto Madryn.With my knowledge of Spanish I managed to find my way back by bus to Buenos Aires.
What a great way to celebrate the year of my 25th birthday with a pan- Argentina tour full of adventure, well co-ordinated and organized by Namaste Argentina. I truly recommend a visit to the land of six continents offering falls, glaciers, landscapes, colour, natural beauty and much more …..